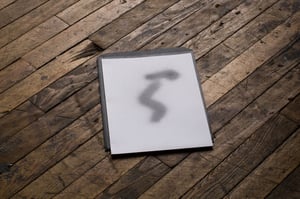 $

18.00 - On Sale
This Won't End is the first collaboration between artist's Andrew Laumann and Jesse Hlebo.
Utilizing the story of activist Carlo Giuliani's death as a loose narrative arc, the publication addresses notions of historic civil unrest, apathy and nihlism, and a disdainful approach to viewing authority.
Each cover is a unique spray painted piece of card stock.
- - -
SCP042
Edition of 150
8x11"
32 pages
Spray paint, Risograph